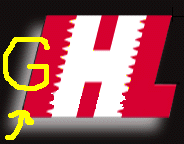 DRAFT ROOM
---
RULES AND REGULATIONS
This room is to be used for the sole purpose of drafting and or trading at any given time. This is here so that we can draft without the complications of ESPN chat rooms, other people being at the draft room etc. Please refrain from any cursing or abusing another user.

RULES OF THE DRAFT
#1. No trades during draft, but can be made after the draft is over.
#2. Please keep track of who you and other people pick so you don't pick the same person.
#3. Come with a couple of other people in mind, most likely if you decided to pick one person, so has a couple of other people.
#4. The time limit per pick is 5 minutes. You can use the NHL.com button on the navbar below so that you can go to NHL.com, but the navbar will still be below. So once you find your person, you can click back on "Draft Room" and you will be able to come back here.
Sorry, this chat room is Java enabled, if you do not have a Java Enabled Browser, you will not be able to chat.
---
---
If you have any questions, comments, or suggestions, please send e-mail to eagle3@ptdprolog.net